February 18, 2020
Artist INC Advance Launches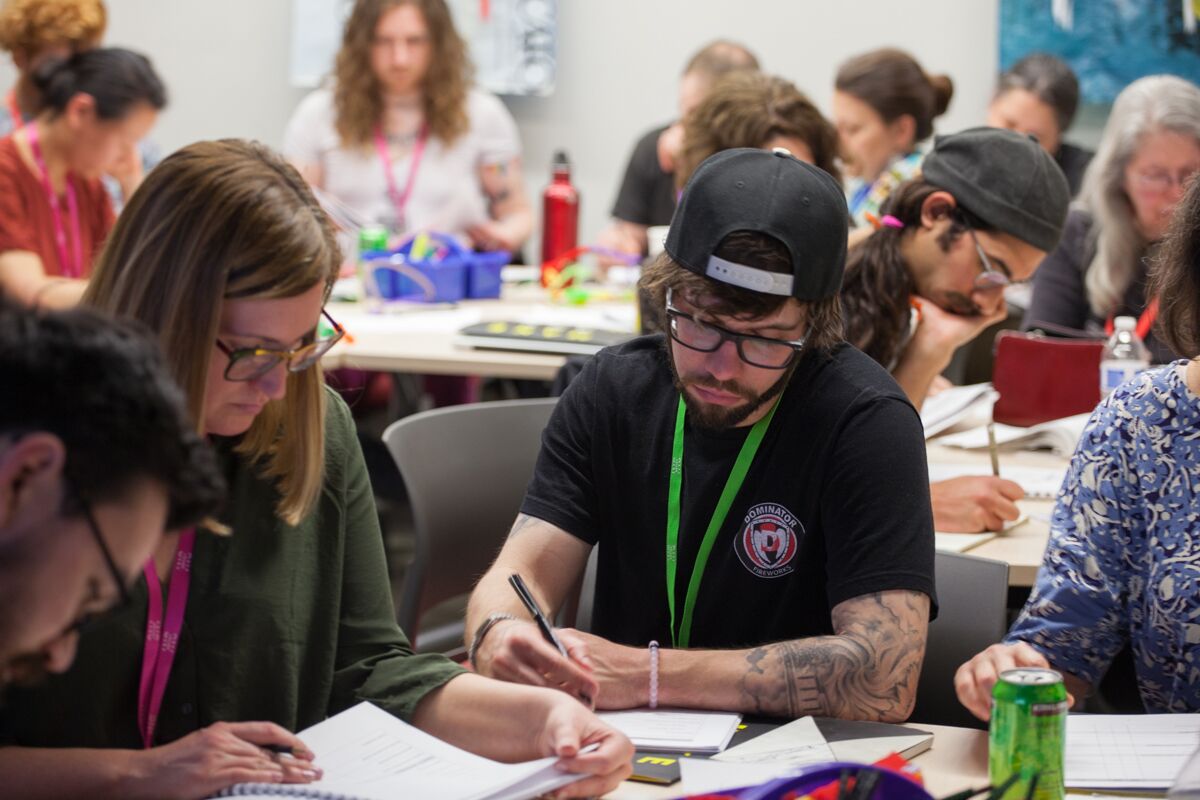 Seventeen artists from Kansas City and Lawrence will participate in advanced training
Artist INC Advance, a program of Mid-America Arts Alliance (M-AAA), announced the seventeen artists who were chosen to participate in Artist INC Advance Kansas City 2020. Artist INC Advance works with Artist INC Live artist fellows to cultivate a specific project and further artistic career development. The Advance 2020 artist cohort projects will explore a new short film, podcast activism, graphic novels, musicians on the road, dancing with ghosts, among other areas. These artists will be led by Peer Facilitators Beau Bledsoe, Chris Dahlquist, José Faus, and Erin McGrane.
"Artist INC Advance provides a deeper level of professional development for the continued cultivation of individual artists," said Todd Stein, president and CEO of Mid-America Arts Alliance. "We are, as always, impressed by the quality of artists and projects involved in this Artist INC Advance 2020 cohort."
Artist INC Advance will take place over a twelve-month period and include: an intensive weekend convening (February 21–23, 2020), quarterly small group meetings over the course of a year, three one-on-one coaching sessions with Artist INC facilitators and Mid-America Arts Alliance staff, a formalized project peer review process, a project-specific workbook, and a supportive peer network. Artist INC Advance also features an "Ask The Experts" night that will take place in September 2020. This popular night will allow participants to meet up with other arts professionals within the region for guidance and insights on a variety of topics. In March 2021, artists will compete for three grants.
Mid-America Arts Alliance is grateful to the Ewing Marion Kauffman Foundation, Francis Family Foundation, Hallmark Corporate Foundation, Muriel McBrien Kauffman Foundation, Missouri Arts Council, National Endowment for the Arts, and Windgate Charitable Foundation for their support of Artist INC Kansas City.
Below please find a full list of participating Kansas City Advance artists, selected from previous Artist INC cohorts in Kansas City and Lawrence, Kansas, over the past ten years
Natalie Beer
Victoria Sofia Botero
Allison Bowman
Kate E. Burke
Gary Cadwallader
Nick Carswell
Amy Eff
Jen Harris
Jackie Hedeman
Priscilla Howe
Sandy Leppin
Kyle Mullins
Madison Mae Parker
Laurel Morgan Parks
Andy Perkins
Richard Renner
Sav Rodgers