August 3, 2022
50 Stories | Nebraska Arts Council's Suzanne Wise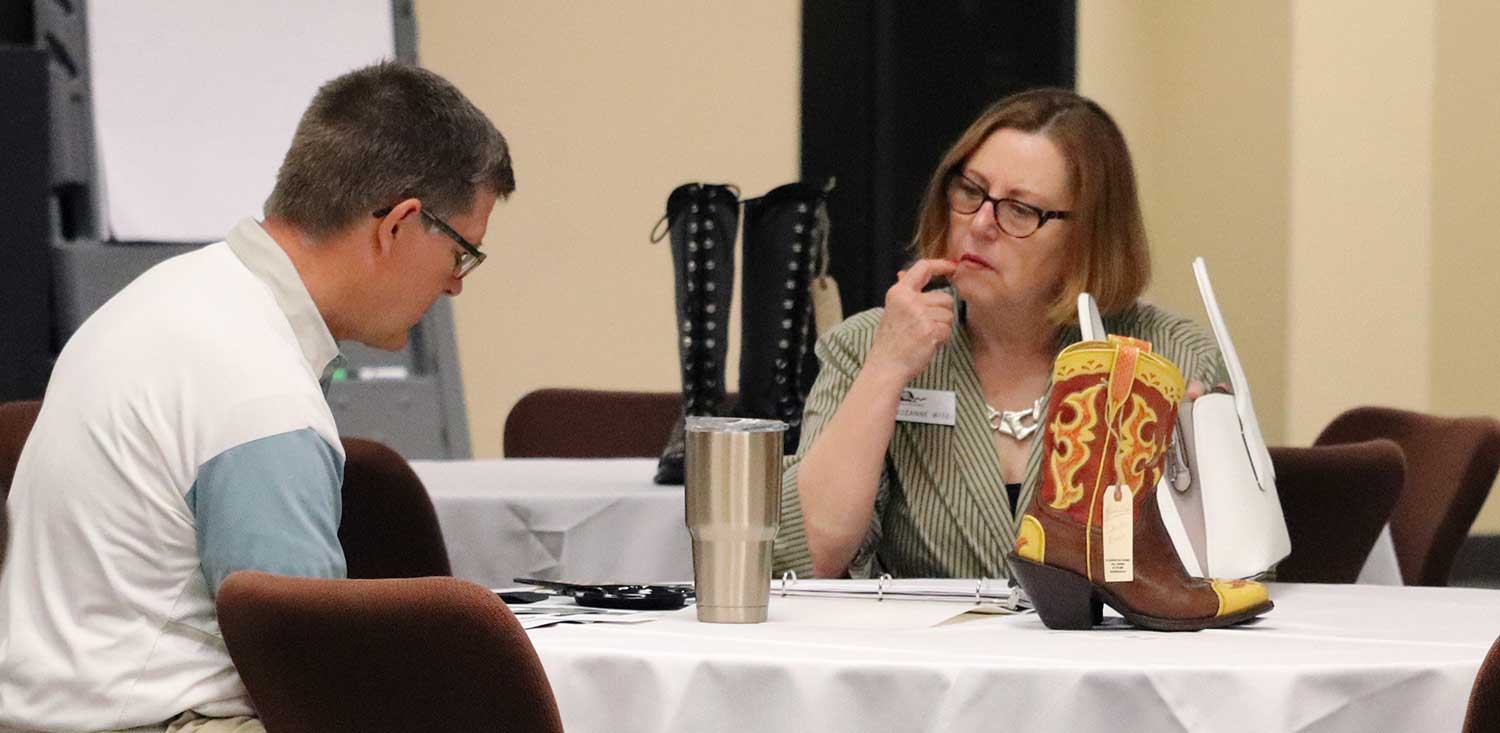 Mid-America Arts Alliance is celebrating its fiftieth year of ensuring more art for more people—strengthening and supporting artists, cultural organizations, and communities throughout our region and beyond. Founded in 1972, M-AAA has awarded grants to artists and arts organizations, helped to bring cultural programs to communities urban and rural, and empowered creatives throughout Arkansas, Kansas, Missouri, Nebraska, Oklahoma, and Texas; across the nation; and internationally. As part of its 50th-anniversary celebration, M-AAA is pleased to share aseries of stories and statements submitted by colleagues, program participants.
M-AAA was founded in 1972 in Lincoln, Nebraska, by a group of civic leaders interested in boosting the arts in the region. Suzanne Wise, Executive Director of Nebraska Arts Council, offers this entry as part of this series. As Executive Director since 2003, Suzanne Wise is the agency's CEO and represents the Nebraska Arts Council at the state, regional, and national levels. Wise's career at the NAC began in 1988. She has served as the public art program administrator and managed special initiatives and all grant programs except arts education for the agency. She was also part of the development team that established the Nebraska Cultural Endowment, a public-private partnership that raises and invest funds for the Nebraska Arts Council and Humanities Nebraska. In 2018, Mid-America Arts Alliance nominated Wise for the Gary Young Award (now called Luminary Award for Transformative Executive Leadership), an honor bestowed to her by the National Assembly of State Arts Agencies.
M-AAA: Where do you see the Nebraska Arts Council in the arts ecosystem of your community?
SW: We are the convener, the behind-the-scenes funder, and major cheerleader for the entire state.
M-AAA: Who or what inspires you?
SW: I love visiting artists in their studios and people running arts organizations in rural parts of Nebraska. Their single-minded desire to create or present the arts despite isolation or economic difficulties is always an inspiration to me. As I move toward retirement, I feel called to use the skills I've developed over the decades to help communities riven by divisiveness find common ground. I'm sure the arts will play a role in this.
M-AAA: What is your favorite place to explore art in your state of Nebraska?
SW: My favorite place to explore art is wherever I can take people who are not familiar with our state and its cultural assets. It gives me great pleasure to hear, "I had no idea I could find something like this in Nebraska."
M-AAA: What's your favorite collaboration of the past year?
The Nebraska Arts Council has just started a Creative District program that we're very excited about. Some communities come to this almost fully formed in terms of inclusiveness and an awareness of their cultural assets and how they're going to utilize them. Others require a lot of hand-holding to undertake the hard work of consensus building and organizing a plan to pull everything together. In the end, we're seeing both types proudly receive their Creative District certification and it is as gratifying to us as it is to the community.
M-AAA: How did Mid-America Arts Alliance change the trajectory for your work or your organization?
SW: State arts agencies are divisions of government, so there are certain rules and restrictions that dictate how we do our work. Having a partnership with M-AAA adds an extra dimension to the projects and programs we provide to Nebraskans. M-AAA's vision to provide "more art for more people" in collaboration with the Nebraska Arts Council says it all.