50 Years | 50 Stories
Mid-America Arts Alliance is celebrating its fiftieth year of ensuring more art for more people—strengthening and supporting artists, cultural organizations, and communities throughout our region and beyond. Founded in 1972, M-AAA has awarded grants to artists and arts organizations, helped to bring cultural programs to communities urban and rural, and empowered creatives throughout Arkansas, Kansas, Missouri, Nebraska, Oklahoma, and Texas; across the nation; and internationally. As part of its 50th-anniversary celebration, M-AAA is pleased to share a weekly series of stories and statements submitted by colleagues, program participants, and others that speak to M-AAA's profound impact on their lives, creativity, communities, and the region.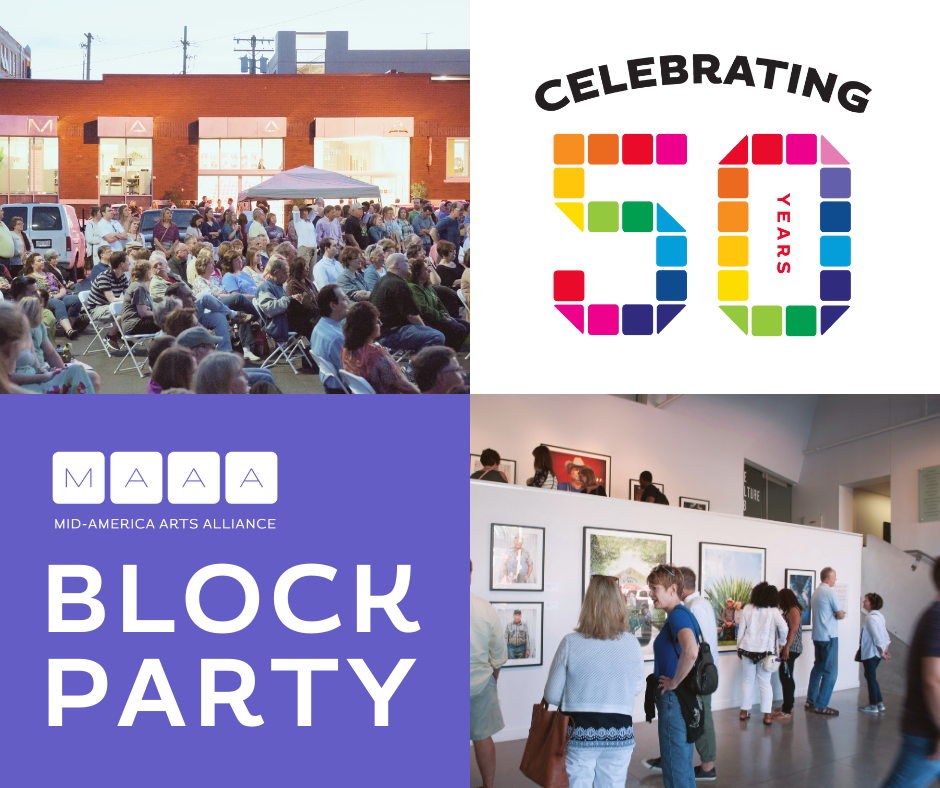 Celebrate 50 Years with Us
Mid-America Arts Alliance 50th Anniversary Block Party
M-AAA celebrated 50 with a free anniversary block party on June 2, 2023, 5:30–8:00 p.m. featuring performances by artists Kalyn Fay Barnoski, interdisciplinary artist and musician based in Oklahoma, and Justin Peter Kinkel-Schuster, songwriter and singer based in Arkansas, with DJ sets by Kansas City's DJ Ice Kole. The event coincides with Kansas City's First Fridays in the Crossroads event, which features local artists, food trucks, and vendors.