August 18, 2022
50 Stories | Prison Story Project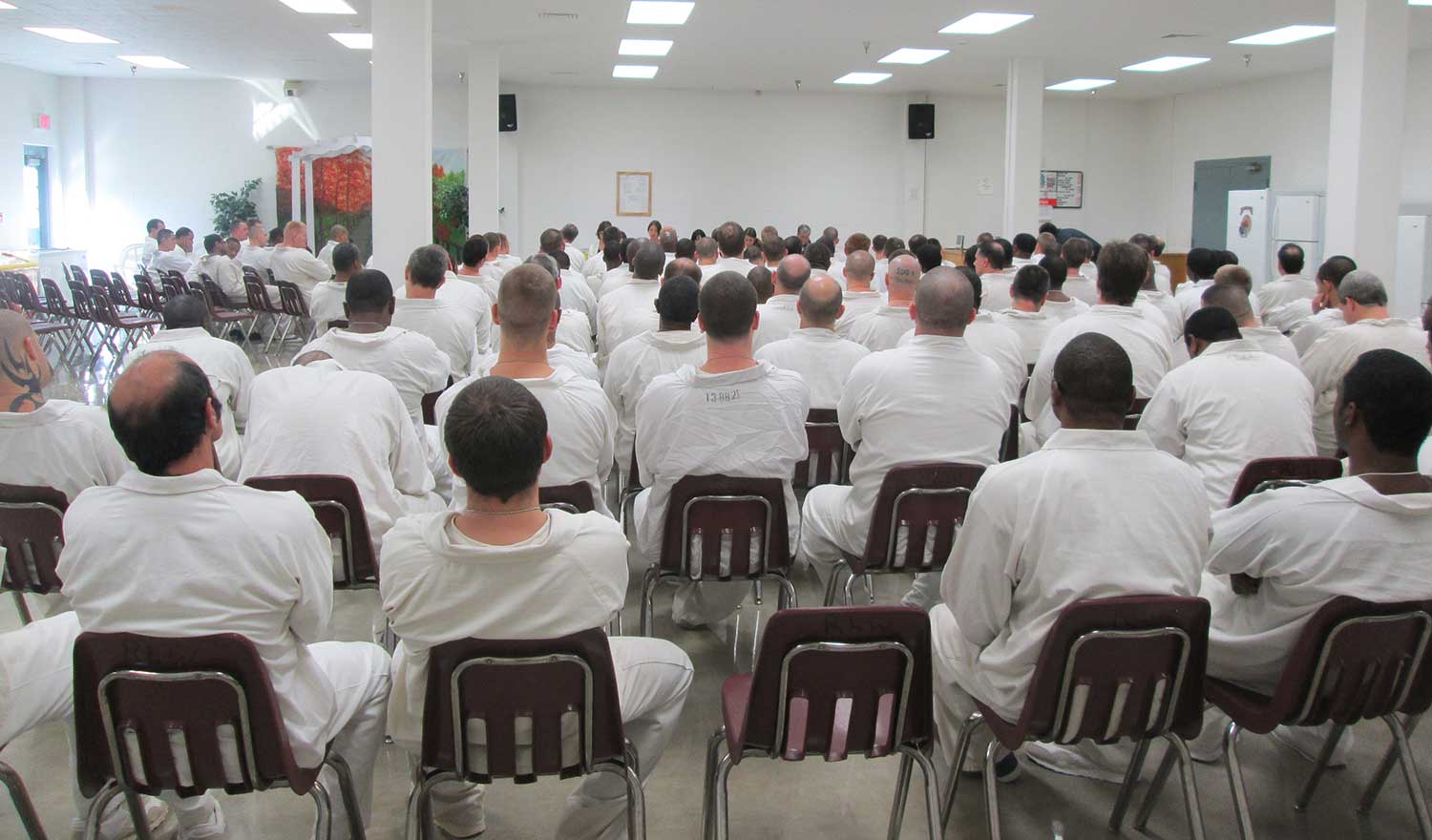 Mid-America Arts Alliance (M-AAA) is celebrating its 50th year of ensuring more art for more people—strengthening and supporting artists, cultural organizations, and communities throughout our region and beyond. Founded in 1972, M-AAA has awarded grants to artists and arts organizations, helped to bring cultural programs to communities urban and rural, and empowered creatives throughout Arkansas, Kansas, Missouri, Nebraska, Oklahoma, and Texas; across the nation; and internationally. As part of its anniversary recognition, M-AAA is pleased to share 50 Stories | 50 Years, a weekly series of stories and statements submitted by colleagues, program participants, and others that speak to M-AAA's profound impact on their lives, creativity, communities, and the region.
In FY2014 and in FY2016, the Prison Story Project received funding from Mid-America Arts Alliance through its Artistic Innovations grants. Storyteller Kathy McGregor is project director of the Prison Story Project in Arkansas, and shares how M-AAA funding allowed marginalized voices to be heard through the arts:
We are a justice arts organization. Since 2012, the Prison Story Project has entered prisons to give incarcerated people the artistic tools of poetry, literature, and storytelling to tell their stories. We believe that no voice should be silenced; through the Prison Story Project, staged readings of incarcerated peoples' writing help bridge the gap between incarcerated people and the communities to which they hope to return.
The M-AAA grants we have received have helped us share the root causes of mass incarceration in artistic ways—through poetry, creative writing, and storytelling—that move beyond the headlines and into the hearts of audiences and the women and men we serve. The grants have allowed us to expand beyond the criminal justice system of Northwest Arkansas and to engage professional actors to carry the stories of the incarcerated to the states that are served by M-AAA.
We are inspired by the power of story and the way in which we are all able to find a bit of our own story in the words of those who are incarcerated. Bryan Stevenson, author of Just Mercy: A Story of Justice and Redemption, says, "We are more than the worst thing we've ever done," and that is what we have strived to share with our audiences about the lives of the incarcerated people who have benefited from our M-AAA grants.
Current projects include producing an album by singer-songwriter Danielle Ponder, of songs from the writing of men on Arkansas' death row. We hope to complete death row solitary garden cells in Arkansas, following detailed instructions from the artist who created them. We have been training with CACHE (Creative Arkansas Community Hub & Exchance) on using their equipment to provide the The Story Book Project to mothers incarcerated at the Northwest Arkansas Community Correction Center in Fayetteville, Arkansas.
Working with men incarcerated on Arkansas' death row has been one of our favorite collaborations. Unlike our other collaborations with incarcerated folks with limited sentences, the men on death row have kept in touch and are still creating art shows for future events and writing short stories and poetry. On March 27, 2022 we lost our creative writing director, Matt Henriksen, to an untimely death. We are inspired by his direction over the years and are determined to keep his legacy alive going forward.
M-AAA Impact Fact
The Artistic Innovations Grant Program encourages the spirit of experimentation and exploration, exclusively engaging in-region artists in the creation of new, original works for audiences in M-AAA's region.
This program offers up to $15,000 in support of expenses incurred in the art-making process and premiere of these endeavors. Through generous support from the National Endowment for the Arts, M-AAA has awarded $1.896 million to 151 projects throughout the region since 2012.