December 27, 2022
50 Stories | Supporting Artists and Artist-led Organizations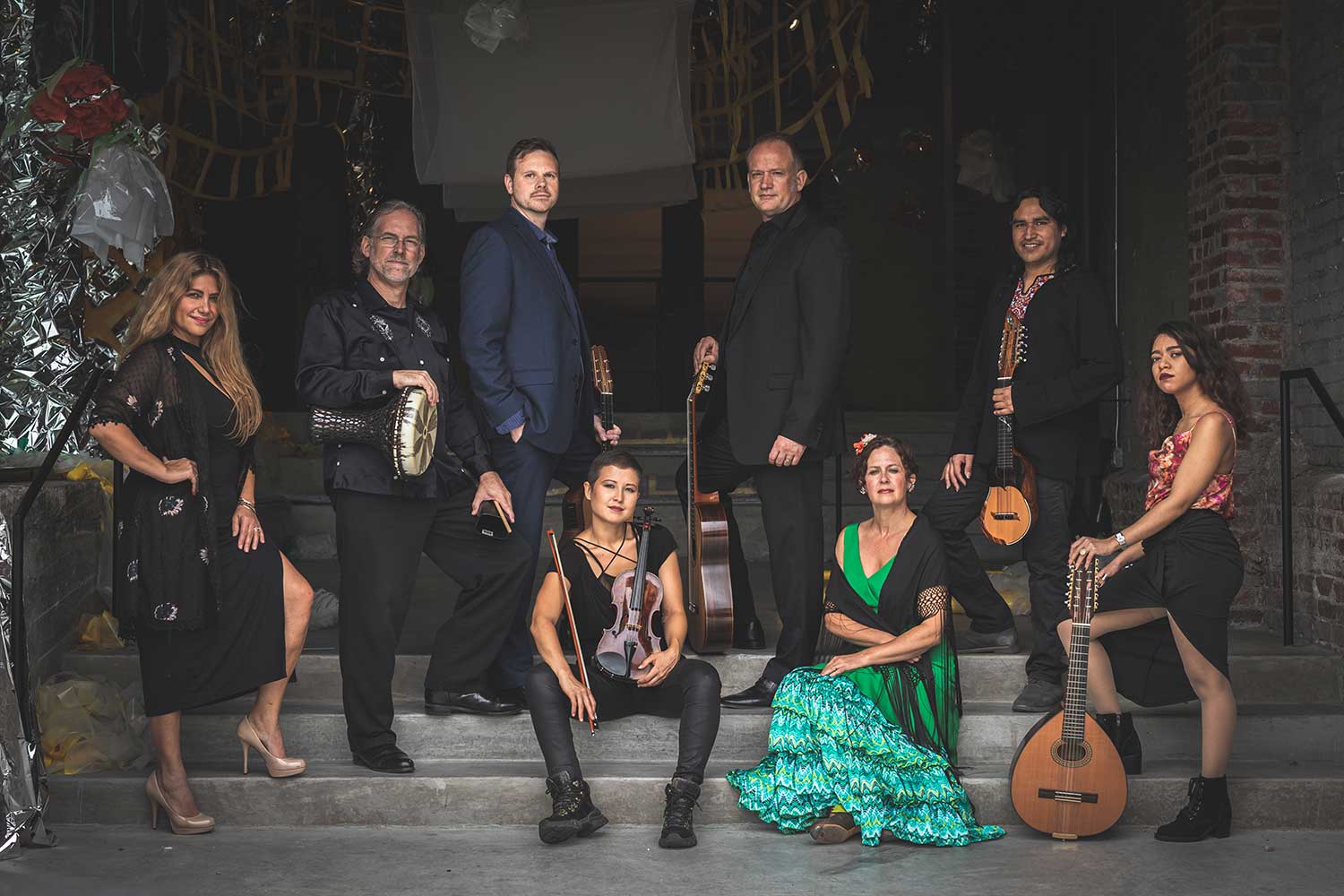 Mid-America Arts Alliance (M-AAA) is celebrating its 50th year of ensuring more art for more people—strengthening and supporting artists, cultural organizations, and communities throughout our region and beyond. Founded in 1972, M-AAA has awarded grants to artists and arts organizations, helped to bring cultural programs to communities urban and rural, and empowered creatives throughout Arkansas, Kansas, Missouri, Nebraska, Oklahoma, and Texas; across the nation; and internationally. As part of its anniversary recognition, M-AAA is pleased to share 50 Stories | 50 Years, a weekly series of stories and statements submitted by colleagues, program participants, and others that speak to M-AAA's profound impact on their lives, creativity, communities, and the region.
Kansas City-based guitarist Beau Bledsoe is founder and artistic director of Ensemble Ibérica, which performs music from Spain, Portugal, and other areas of the world connected to the Ibérian diaspora. As a past participant in M-AAA's leadership training program Engage Kansas City and a regular facilitator for M-AAA's peer training program Artist INC, Bledsoe credits Mid-America Arts Alliance with having "truly changed the culture" of his arts organization "in a very deep way" through these programs, both inspiring and supporting organizational and artistic excellence.
Now in its ninth season, Ensemble Ibérica's primary activity is a monthly concert series, held February to December each year in local theaters and other venues in the Kansas City area. Our most recent concert, "Epoca de Oro," was a celebration of the music and images from the Golden Age of Mexican cinema. We partnered with the Consulate of Mexico in Kansas City with extraordinary results, and I'm sure that we will regularly collaborate with them in the future. We also provide a rigorous educational outreach program, and more than 8,700 school-aged children have attended our performances. We program concerts of repertoire not found anywhere else in the metro and educate the audience about what they are hearing. Our patrons leave performances with a deeper cultural understanding and a broader global perspective. One of the key ways we accomplish this vision is by integrating multiple disciplines into our performances. The musicians we employ represent diverse traditions including jazz, classical, and folk. Incorporating artists with mastery of such diverse traditions within the same program or performance enriches the experience of the audience and our performers.
Carla Patterson of Engage Kansas City and Diane Scott of Artist INC are enormous inspirations and supporters of Ensemble Ibérica. The Engage Kansas City leadership training program truly changed the culture of our organization in a very deep way. We still rely on the relationships we made in this program to make our most important decisions and for long-term goal setting. Most of our artists have attended Artist INC, and our current board president, Erin McGrane, is a regular facilitator for the program. Artist INC has given us a common vocabulary that we use on a daily basis, and the skills we learned also help us mentor younger artists as they take on larger responsibilities in the Ensemble. As we move into our ten-year anniversary, we are making large-scale plans to celebrate this milestone and expand our efforts both locally and nationally with more adventuresome programming and artist development.
More information about M-AAA's professional development programs, including Engage and Artist INC, is available here.
M-AAA Impact Fact
M-AAA's Engage program is a twenty-four month initiative that takes a "deep-dive" approach to professional development, working with small to midsize arts and cultural organizations. From 2012–22, M-AAA worked with seventy organizations in Houston, a dozen organizations in Kansas City, and ten organizations in Northwest Arkansas.