July 19, 2023
Announcing the FY24 Artistic Innovations Awards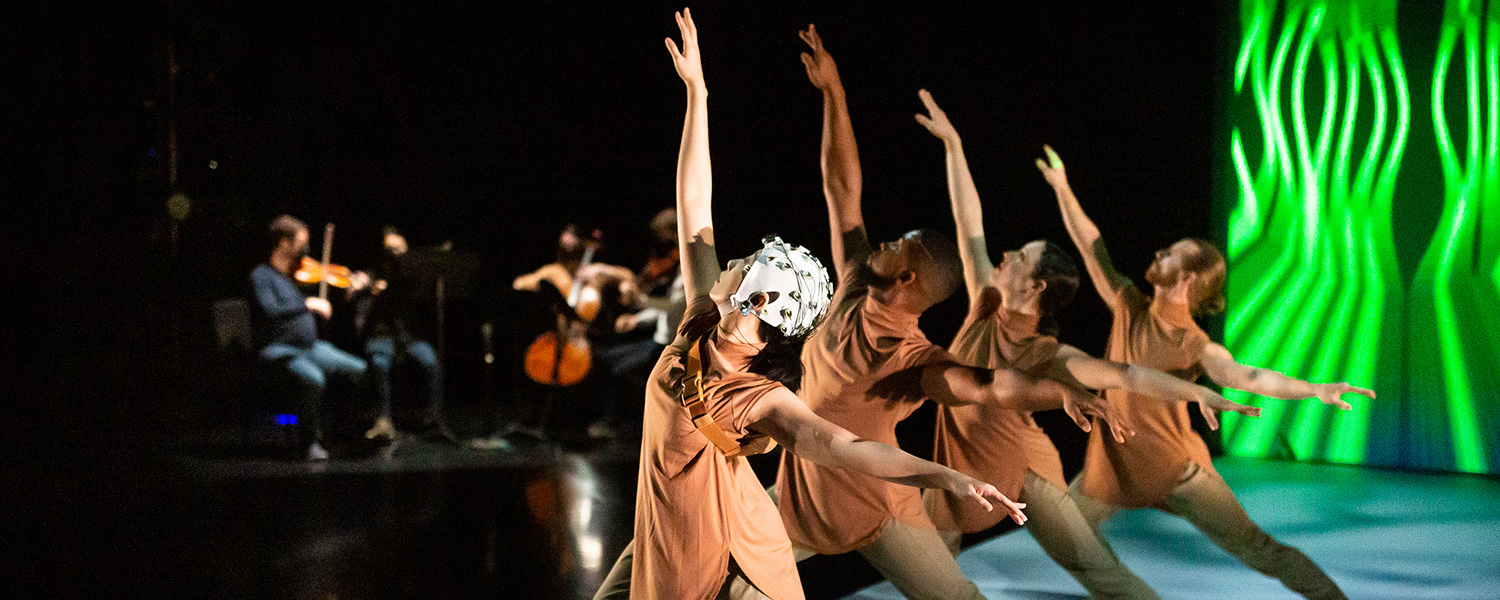 Congratulations to this year's Artistic Innovations awardees!
As part of its annual Artistic Innovations grant program, Mid-America Arts Alliance (M-AAA) recently awarded 14 grants totaling $189,520. These awards grant up to $15,000 for the creation of artworks and creative projects by artists and nonprofit organizations across M-AAA's region of Arkansas, Kansas, Missouri, Nebraska, Oklahoma, and Texas. Support for this program comes from the National Endowment for the Arts.
The following grantees were selected from 106 applications requesting more than $1.4 million and were peer reviewed by panels organized by artistic discipline. 
"For more than 10 years, the Artistic Innovations program has been a living testimony of the strength and spirit of the arts, right in mid-America. As humans, we become the stories we tell ourselves, and these artists are our region's lead storytellers for what it means to define the present and create the future of America's heartland," says Todd Stein, president and CEO of M-AAA. 
M-AAA began awarding Artistic Innovations grants in 2012 and has given more than $2.4 million to 274 projects across the region.
"NobleMotion Dance is incredibly excited to contribute to the growing body of knowledge in how dance and neuroscience actively feed and complement one another," states grantee Andy Noble of NobleMotion Dance about his project, Meeting of the Minds. "The M-AAA Artistic Innovations grant has offered us a unique opportunity to open new avenues for arts advocacy by partnering on projects at the forefront of this research."
FY2024 Artistic Innovations grant recipients (alphabetical order):
Artpace, San Antonio, TX, $15,000

ArtsConnect, Topeka, KS, $15,000

Ballet Wichita, Wichita, KS, $15,000

Bemis Center for Contemporary Art, Omaha, NE, $15,000
Chelsea Hicks, Tulsa, OK, $15,000
Consuming Kinetics Dance Company, St. Louis, MO, $15,000
Evan Clayburg, Tulsa, OK, $15,000 
Kathryn Wilson, Conway, AR, $5,520
Loop38, Houston, TX, $15,000
Mount Sequoyah Center, Fayetteville, AR, $15,000
NobleMotion Dance, Houston, TX, $15,000
Orchestra Omaha, Omaha, NE, $4,000
Stacy Busch, Kansas City, MO, $15,000 
Troy Scheid, Houston, TX, $15,000
More information about projects, organized by artistic discipline may be found at Artistic Innovations FY24 Awards.
Photography credit: NobleMotion Dance. Dance, Music, Neuroscience. Evelyn Toh, LaRodney Freeman, Abby Schafer, Tyler Orcutt. Photo by Lynn Lane.