November 17, 2023
ARt Connect: Nurturing Northwest Arkansas' Cultural Landscape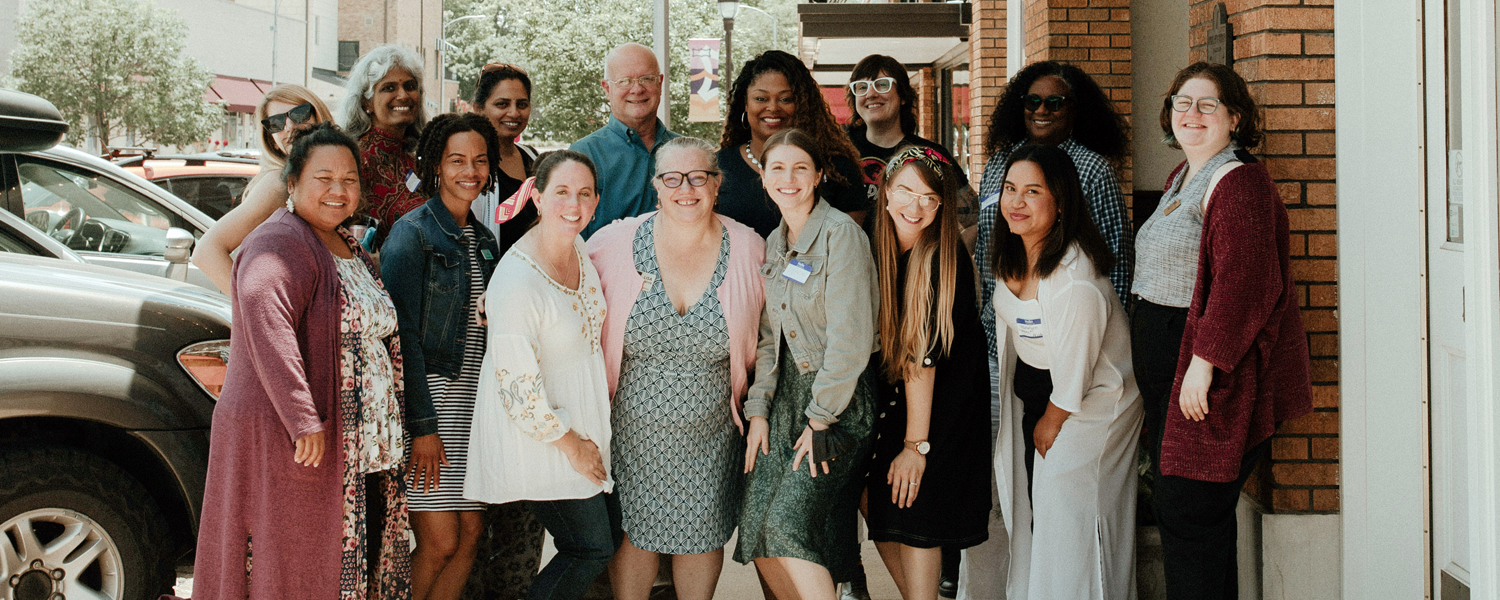 Nestled in the picturesque mountains, forests, and rivers, the arts and culture scene of Northwest Arkansas is flourishing, thanks to the visionary initiatives and artistic support launched across the region. From 2020 to the fall of 2022, ARt Connect was one of those programs that helped build the capacity, and reach of 10 Northwest Arkansas's local arts organizations. 
A partnership between Creative Arkansas Community Hub and Exchange (CACHE) and Mid-America Arts Alliance, ARt Connect transformed these organizations, allowing them to deepen their impact and enhance their organizational development.
As a nonprofit and service organization, CACHE works with creatives, organizations, and communities to empower a more inspiring, inclusive, and equitable Northwest Arkansas. They regularly collaborate with organizations of every size and type, but first prioritize emerging, underrepresented, and underinvested pockets of creativity.
Turning Organizational Development into Community Impact
Over the course of two years, the ARt Connect partnership provided 10 organizations with resources and guidance. The program's structure included monthly workshops and personalized one-on-one consultations with organizational development coaches and topic-based experts. These invaluable sessions were designed to enhance learning and growth in three critical areas:
Community Engagement: Fostering deeper connections with the local community, understanding its needs, and designing programs that resonate with the people of Northwest Arkansas.

Finance: Equipping organizations with the financial tools and strategies needed for sustainability and growth.

Governance: Strengthening organizational structures, leadership, and governance to ensure long-term success.
To ensure that the learnings from ARt Connect translated into meaningful outcomes, CACHE awarded each organization with a $10,000 grant. This financial support empowered them to implement the skills and strategies they had acquired, thus strengthening their impact on the community.
A Glimpse into the ARt Connect Journey
To provide a closer look at the transformation and impact brought about by the ARt Connect program, CACHE produced a series of videos that showcase the journey of the participating organizations. 
Watch these inspiring stories from the 10 ARt Connect organizations on their YouTube channel:
Arkansas Coalition of Marshallese
The Arkansas Coalition of Marshallese's mission is to empower the local Marshallese community through culturally sensitive programs through education, leadership, policy advocacy and holistic services.
Arkansas Public Theatre
For the past thirty-eight years Arkansas Public Theatre (APT) has been a community-based organization that believes in the performing arts as an essential part of a healthy community and economy. 
Art Ventures promotes the visual arts in Northwest Arkansas by actively collaborating with the community, supporting artists working to the highest standards, encouraging education and public engagement in the arts, and providing accessibility to under-represented communities.
Latin Art Organization of Arkansas
Preserve and enrich the Latin cultural heritage of Arkansas in all its forms by contributing to its valuable traditions, customs, creations, and concepts of universal inclusion through spirit and mind.
As an independent nonprofit, Mount Sequoyah honors its history as a community gathering space, open and welcoming to all for booking a relaxing escape.
The mission of Music Moves is to make Black art and culture accessible to students and to our communities through performance and education.
The mission of the NWA Ballet Theatre is to inspire a lasting love and appreciation for the art of classical and contemporary ballet throughout the Northwest Arkansas region.
The Open Mouth Literary Center is a community-based literary organization located in Fayetteville, Arkansas, founded by poets M. D. Myers and Molly Bess Rector. 
Ra-Ve Cultural Foundation is dedicated to promoting Indian performing arts in NWA. They organize various classes and events at our space, Kalaloka Institute of Fine Arts, and at other venues in collaboration with other organizations.
Teen Action and Support Center
Empowers teens to take action in their own lives and communities
The success of the ARt Connect program was made possible with the generous support of the Walmart Foundation. Their commitment to the arts and culture community in Northwest Arkansas has played a vital role in making this program a reality.
To learn more about M-AAA's organizational services programs and opportunities, please visit maaa.org/for-organizations/engage.
Videos produced by Creative Arkansas Community Hub and Exchange (CACHE).
Header photography: ARt Connect Final Convening in July 2022. Photography by Cynthia Tran.