October 28, 2019
Artists 360: Convening 2019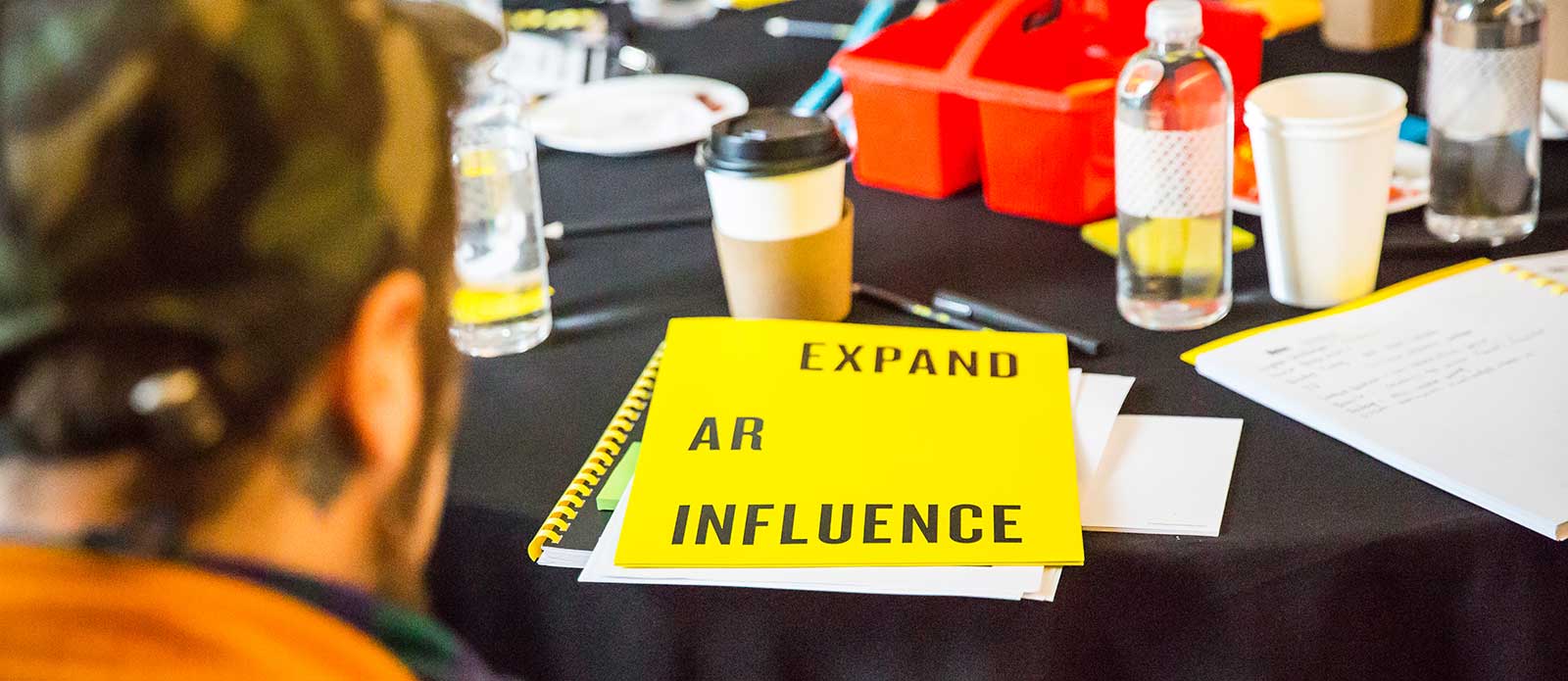 Artists 360 Cohort Convenes in Bentonville to Kick Off Year 2
The Artists 360 program was developed to provide maximum impact for artists: grants for individual artists are incredibly important, but so are opportunities for these artists to come together and receive training.
This year's cohort of twenty gathered and discussed overall tools for their art career, with everything from artist statements to project management tools. All content is shared with artists in a published workbook, meant for use throughout the grant and beyond. Wondering what these tools look like?
Artists engaged in goal setting; workshopped their stories to differentiate between bios and artist statements; learned about project budgets and leveraging the Artists 360 grant for further fundraising; and got detailed instructions for A360 grant reporting and deadlines. Work took place collaboratively, and all programs were led by peer artist facilitators working with the Artists 360 team to share expertise.
This peer facilitator model is also seen in our Artist INC program, as well as growing into programs like Artists 360 and Interchange. We have seen tremendous results, and we can't wait to watch as this program develops further with this group of twenty outstanding artists.
Additionally, artists and facilitators had the chance to visit The Momentary, a new contemporary arts space opening in Northwest Arkansas with space for performing arts and arts and culinary experiences, in conjunction with Crystal Bridges Museum of American Art. Artist Nick Cave was present and gave an artist talk! Our congratulations to these artists for their grant recognition, as well as all the hard work they put forth over this convening. It is our pleasure to participate in the exciting developments in your Northwest Arkansas area.