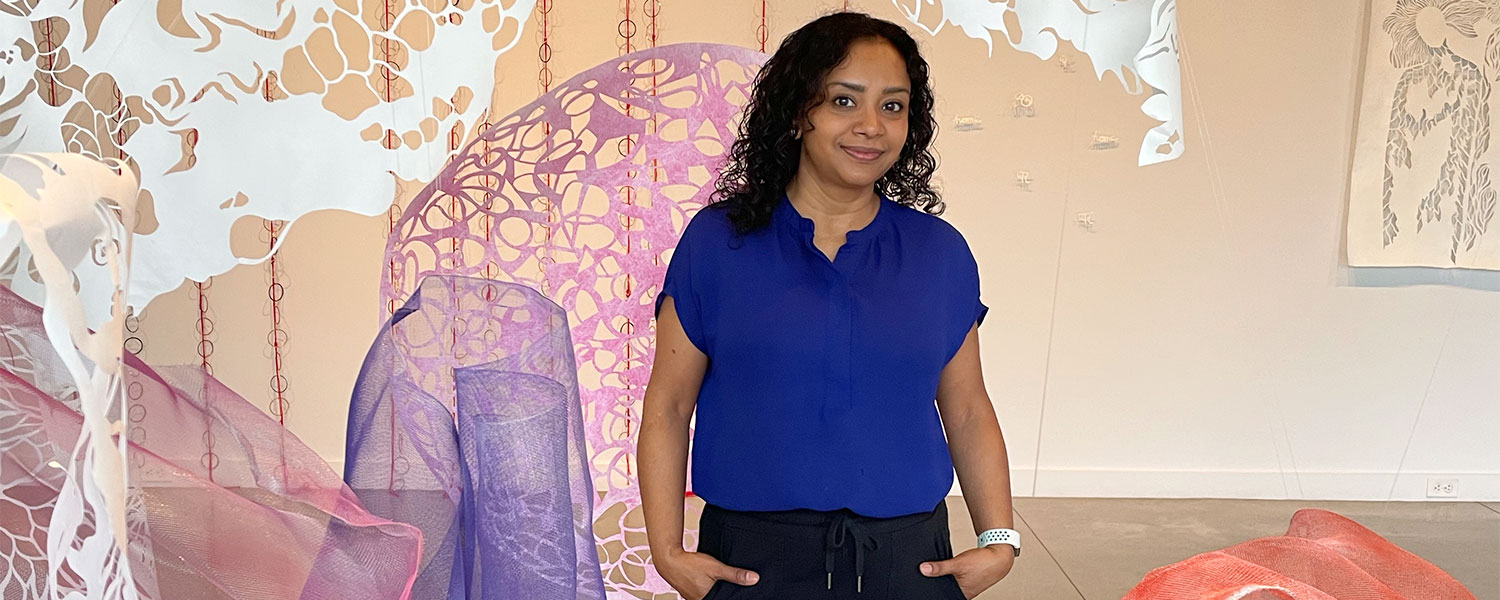 First Friday in the Kansas City Crossroads
Mid-America Arts Alliance's Culture Lab is open on First Friday in Kansas City, Missouri, and will feature the artwork of Sukanya Mani.
Sukanya Mani is a St. Louis-based, Indian-born interdisciplinary artist whose work centers around the sobering reality that home—traditionally considered a sanctuary—can become a place of danger for individuals experiencing domestic violence. This issue is compounded in the cultural intersectionality of immigrant and refugee communities. The hanging works in this installation honor the voices and stories of domestic violence survivors that the artist has worked closely with through workshops and interviews supported by advocacy organizations.
Sukanya Mani is drawn to materials that allow her to explore the relevance of authority, culture, migration, and storytelling within a relationship. Her work often incorporates legal documents, informative pamphlets, and found objects. She shares that "transforming the violent act of cutting into an act of creation" is central to her artistic approach.
The installation will be open to the public for the Crossroads Arts District First Friday in October (10/6) from 6:00 to 8:00 p.m. 
Other viewing times are available by appointment and are subject to staff availability, please call 816-800-0926 to make arrangements.
About Sukanya Mani
Sukanya Mani is an Artist Leadership Fellow, a program of Mid-America Arts Alliance. She has received numerous awards and honors for her work. To learn more about her work, visit her website at https://www.sukanyamani.com.