October 25, 2023
Gems in the Heartland: Meet my Tulsa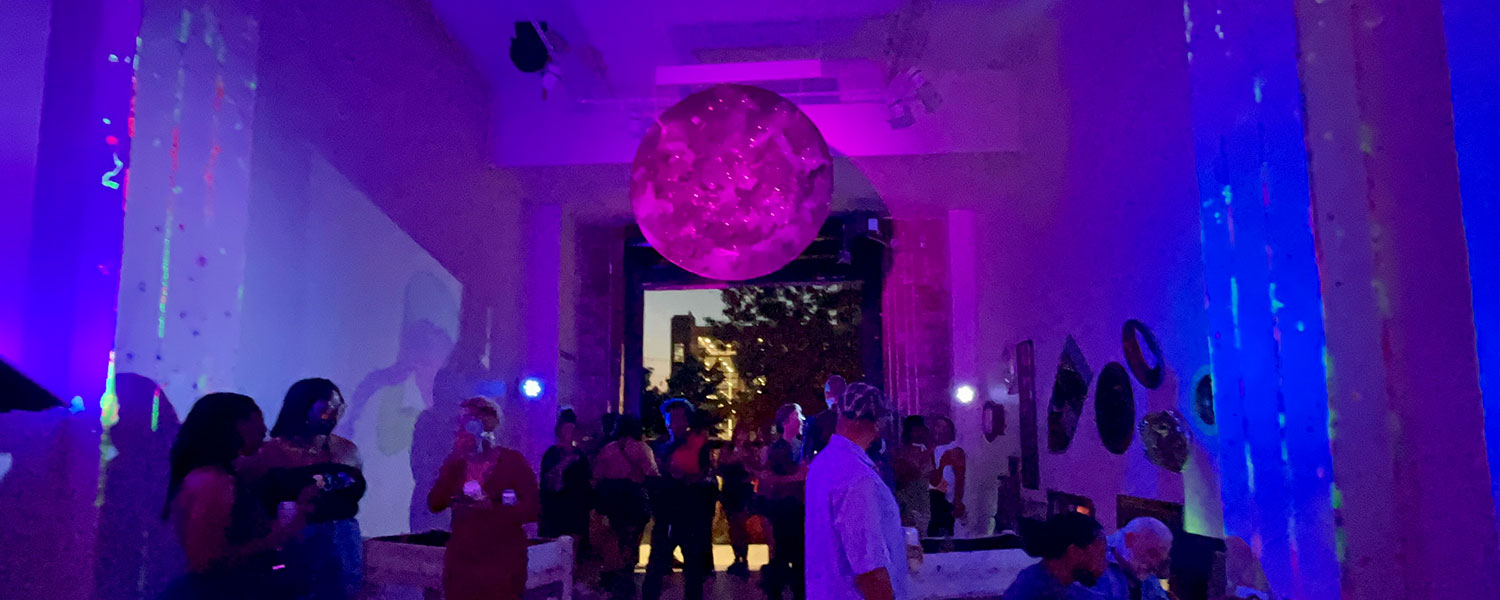 • By Alicia Chesser •
You know Tulsa's big names: Philbrook, Cain's Ballroom, the Bob Dylan Center, the BOK Arena. But the energy doesn't stop there.
As a lifelong Tulsan, I've watched artists and arts workers build this city's unique magic with every brushstroke, shutter click, and drum slap. There's more creative vitality thriving here than ever before, all with a community focus that really makes it shine. From Arts District galleries to hole-in-the-wall music venues, here's a guide to some of the freshest finds in Tulsa's creative scene.
ART
108 | Contemporary: Fine craft meets modern sensibilities at this bright, open gallery, which features national and global artists working at the intersection of tradition and innovation. Exhibits here are a feast of tactile, meditative detail. 
Positive Space: This bold new womxn-focused gallery in the Pearl District invites new perspectives with every show. Come for the thoughtfully curated art, then take a walk around the surrounding blocks to see the riot of color and energy that Sunny Dayz Mural Festival artists created here earlier this year. 
MUSIC
Guthrie Green Concert Series: Featuring art house pop, hip-hop, classical, and everything in between, the free music programming at this Arts District oasis levels up any Tulsa weekend. (Bonus: food trucks.) 
Thelma's Peach: Nestled on the far western edge of Kendall Whittier, this tiny vintage dive bar hosts some of the best of Tulsa music, from folk to funk to far-out experimental sounds. Come in the back door and get ready to dance.
LowDown: This (literally) underground listening room, both swanky and relaxed, is the best place in town to hear live jazz, with a mix of touring acts and wildly talented locals swinging through the joint each week. 
THEATRE AND FILM
Heller Theatre Company Second Sunday Serials: It's a rollicking time at this monthly event, where playwrights bring in short original scripts and the audience votes on which ones get to advance to the next round. (And yes: there's cereal.) 
Circle Cinema: Foreign? Documentary? The latest releases? Silent films with live music? Whatever your taste in movies, you'll find a great way to spend an afternoon or evening at Tulsa's iconic nonprofit cinema, founded in 1928. Don't miss the Walk of Fame, the art exhibits, or the perfect popcorn. 
ARCHITECTURE
Tulsa Foundation for Architecture Tours: Go inside Tulsa's history with deep-diving tours focused on the city's built landscape, from art deco hotspots to hidden neighborhood gems. 
"Bruce's Tulsa" Mural by Jaime Pierson (14 W. Reconciliation Way): Get to know the legacy of renowned architect Bruce Goff, whose work you'll find around every corner of the city. 
FOOD
Need some equally creative fuel for your journey? Tulsa's got that. A few favorites: et al. in downtown's Cathedral District, Chimera Cafe in the Arts District, Dante's Woodfire Pizza and Killer Wail BBQ food trucks at Heirloom Rustic Ales, El Hidalguense in East Tulsa, Bar Serra in Utica Square, Country Bird Bakery in the Pearl District, Fixins Soul Kitchen in Greenwood, and FarmBar in the SoBo District, right across from the legendary Mercury Lounge. And Mother Road Market on Route 66 is a food hall that's got it all. 
HOT TIP . . . 
Many of Tulsa's most innovative art experiences pop up in unexpected places. Keep an eye on WOMPA, Black Moon, No Parking Studios, Tulsa Creative Engine, the Dreamland Festival, Belafonte, and Studio 66 for upcoming creative gatherings, collaborative events, and opportunities to connect with artists whose impact on Tulsa reaches far beyond gallery walls. 
Alicia Chesser is a writer, movement artist, and arts worker in Tulsa, OK. She edits a weekly arts and culture newsletter for Root Tulsa, an insider's guide to the city. 
Header photography of Black Moon by Alicia Chesser.