October 10, 2017
Innovations Highlight: St. Louis Artworks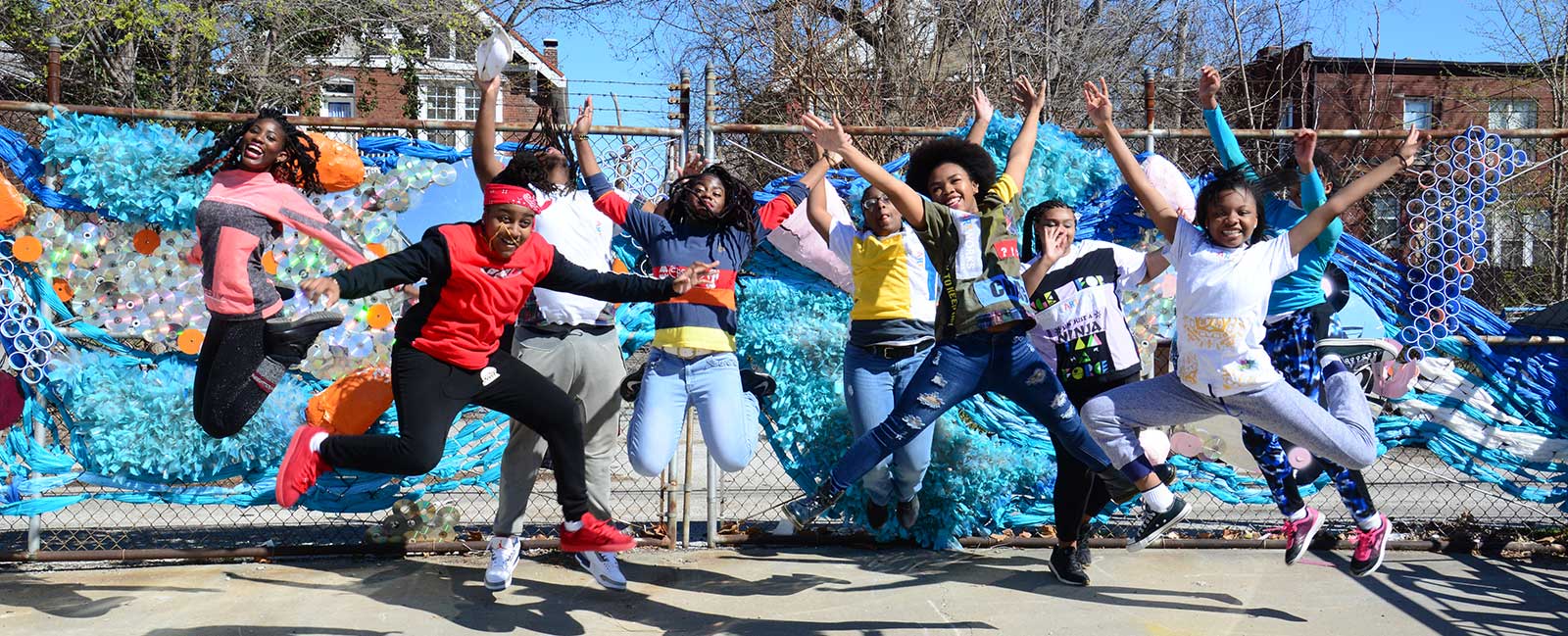 What can you do with an Artistic Innovations grant?
Here's what one organization in St. Louis did in FY17.
St. Louis Artworks is committed to using the medium of art to find creative solutions to the social/economic challenges that are facing its communities. They applied for an FY17 Artistic Innovations grant with This is How We Roll—Stepping off the Tracks, a project of St. Louis Artworks apprentices and Modern American Dance Company (MADCO). Student apprentices and their MADCO teacher and intern created, choreographed, and performed pop-up performances, illustrating how transportation connects and divides life in and around the city.
During a thirteen-week intensive spring program from January to April 2017, thirteen teen apprentices used the medium of dance to explore and discuss transit in the context of social change. They learned about the evolution of rail transportation in St. Louis and its impact on segregation, fair housing, and inclusionary zoning, all while developing and choreographing a dance performance. They even experimented with pop-up public performances, interacting with constituents and tourists alike in St. Louis' busy Delmar Loop neighborhood. Said one apprentice, "The experience of getting people to dance with us in the Delmar Loop was actually really fun and made me step out of my comfort zone."
The apprenticeship was a paid opportunity for high school students. In the spring post-program survey, 84.5% of apprentices reported that ArtWorks was their first job. In St. Louis City, 31.6% of families with children under 18 live below the poverty level. Providing this stipend contributes to the economic impact of the community and the apprentices' families.
Annalise, one of these apprentices, said this about the program: "Before ArtWorks, I always had a hard time expressing my feelings to peers/adults. But working here has given me a confident voice." And Maryanne, another apprentice, reported: "Before I was looking for something, feeling like something was missing but now even though tough times are coming I'm handling it and getting to where I need to be."
M-AAA's region is Arkansas, Kansas, Missouri, Nebraska, Oklahoma, and Texas.