April 9, 2021
Mellon Renews Interchange Grant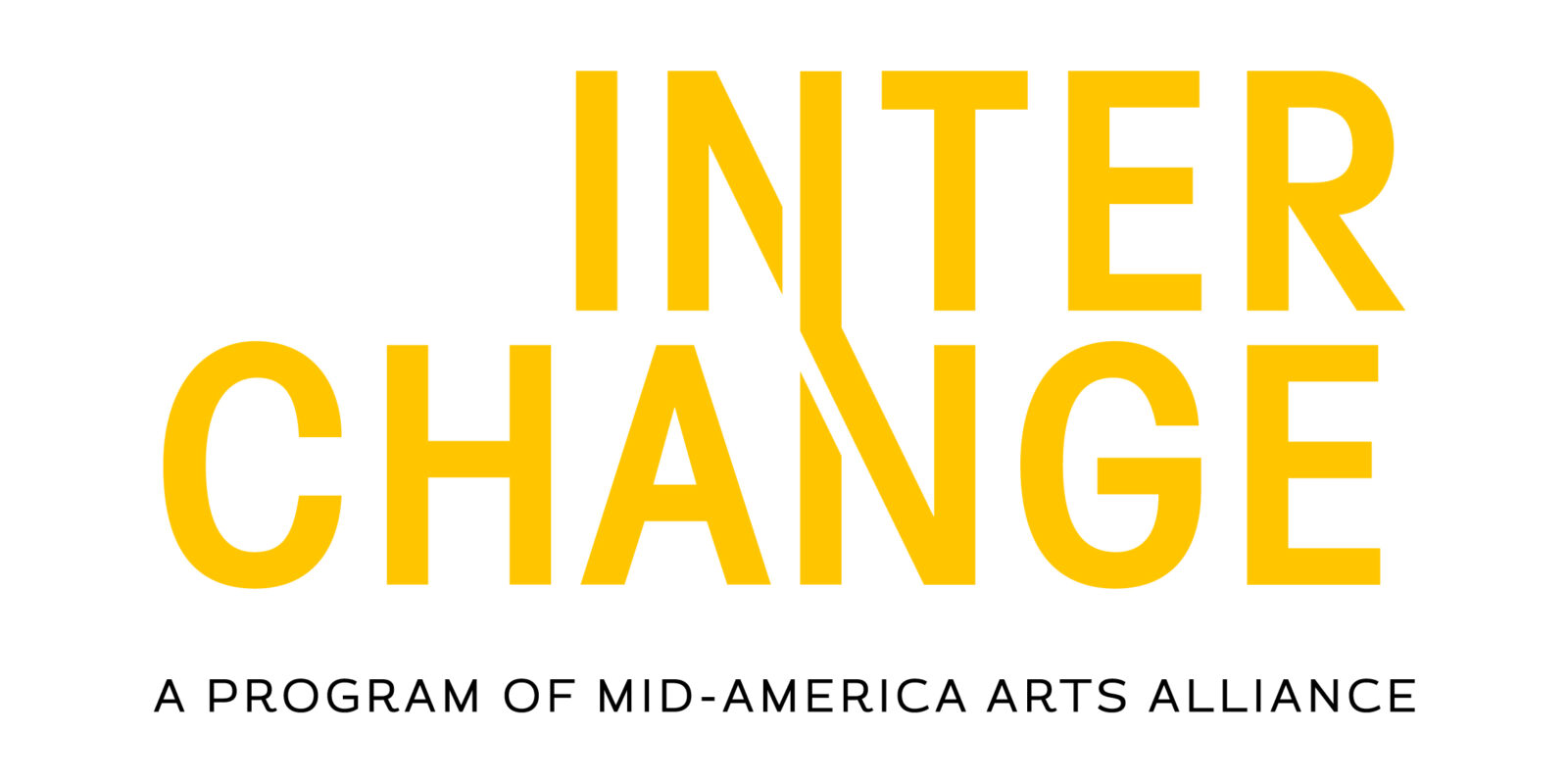 The Andrew W. Mellon Foundation Renews Funding For Mid-America Arts Alliance Interchange Program
$500,000 grant allows Interchange to recognize and support the work of social change artists
Mid-America Arts Alliance (M-AAA) is pleased to announce the renewal of Interchange, a program created to strengthen communities and individual artists within the M-AAA region by supporting artist-led projects focused on social impact. The Andrew W. Mellon Foundation granted $500,000 to M-AAA to fund this second iteration of Interchange, after an initial twenty-four month pilot launched in March 2019.
Interchange provides grant funding, training, and peer connection to artists with active socially engaged creative practices residing in M-AAA's six-state region (Arkansas, Kansas, Missouri, Oklahoma, Nebraska, and Texas). The program seeks to work with artists in communities of varying sizes and characteristics throughout the region with project grants of $20,000. It also offers professional development retreats with all Interchange grantees and ongoing mentoring through the life of the funded projects.
"Artists working as change agents bring promise to their communities and create a universal voice which can connect people around larger social issues. We appreciate the renewed support of The Andrew W.Mellon Foundation in recognizing the vital role individual artists play in bringing about societal change,"said Todd Stein, President and CEO of Mid-America Arts Alliance.
The pilot of this program, supported by the Mellon Foundation, brought together sixteen artists from across our region to learn, network, and fulfill projects in their communities. Highlights from the first cohort include:
Dave Loewenstein and Pauline Sharp's work, called Between the Rock and a Hard Place (2020), leading to the return of a sacred rock in Lawrence, Kansas, to the people of Kanza Nation.
Rural Kansas artist Erika Nelson toured her experiential artwork Step Right Up! Voting Booth (2020), asking visitors to exercise their right to vote, throughout the Midwest in Texas, Kansas, Iowa, Wisconsin, and Minnesota, places with past and present voting access issues.
El Paso artist Xochitl Rodriguez created the oral history/film project Grown Without Water (2021). The work explores how the US/Mexico border between El Paso and Ciudad Juárez marks and defines perseverance on a twenty-first-century border. It will be screened in April as part of M-AAA's reflect / project digital exhibition series.
Applications for artists who work within interdisciplinary social practice will open in May. Interested artists can sign up to receive email alerts at InterchangeArtistGrant.art.