January 31, 2022
New Director of Artist Services and Director of Organizational Development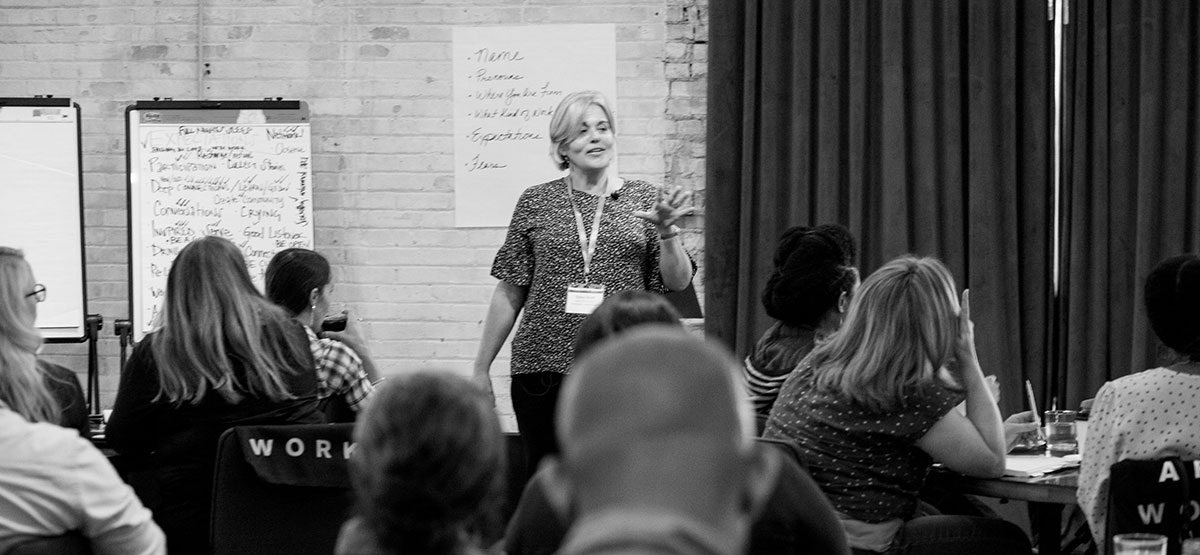 Diane Scott and Carla Patterson Join M-AAA
Mid-America Arts Alliance (M-AAA) is pleased to announce that long-time Artist INC leader Diane Scott will be joining staff as Director of Artist Services, and Carla Patterson will be joining as Director of Organizational Development. Scott will oversee all programming for individual artists at the organization, including Artist INC, Artists 360, and Interchange. Patterson will oversee M-AAA's work in organizational learning for arts and culture organizations, including ARt Connect.
"We are excited to have Diane Scott and Carla Patterson providing leadership in these areas as we continue to grow these essential programs and services throughout the region," says Todd Stein, President and CEO of Mid-America Arts Alliance. "Both Scott and Patterson have long, collaborative relationships with Mid-America Arts Alliance, our partners throughout the region, our stakeholders, and the artists and organizations we serve. We look forward to incorporating more of their vision and insight as integral staff moving forward."
Diane Scott is an arts administrator, educator, and writer specializing in the development of resources and programming to support artists in the management of enduring artistic practices. Her career encompasses both collegiate arts entrepreneurship education and professional development for artists in the field. At the University of Missouri-Kansas City Innovation Center, Scott was the founding director and principal designer for the Artist INC professional development program. She has won numerous teaching awards in her work as a Professor of Arts Management and Chair of the Fine and Performing Arts Department at the Massachusetts College of Liberal Arts and as a Barton School of Business Lecturer at Wichita State University.
Scott has an active arts consulting practice providing program assessment, artist professional development program design, and strategic planning support for organizations across the country. She recently completed work on her artist entrepreneurship textbook, Making Art Work for You: Arts Management for the Individual Artist.
Carla Patterson is a passionate advocate for arts and cultural organizations and their place and power within their communities. With experience working with nonprofit entities, as well as a diverse and global business community, she holds distinct coaching competencies in board engagement, mission and vision discovery, community engagement, and organizational strategy development. Patterson co-authored the M-AAA's Engage Houston program and served as an organizational coach for the program. She worked with M-AAA to deliver its Hands On Experiential Learning Program across its six-state region. Patterson is the author of the Leadership & Community Development Curriculum series for the State of Nebraska, Department of Economic Development, and holds an MA in Anthropology from the University of Nebraska, Lincoln. She served as Director of Community and Business Development for the State of Nebraska's Economic Development Department for several years prior to her work with M-AAA.
Images: Cover image of Diane Scott by Sabrina Staires; portrait image of Diane Scott by Sabrina Staires; portrait image of Carla Patterson)