November 3, 2023
Championing the Arts: Welcome M-AAA's Newest Board Members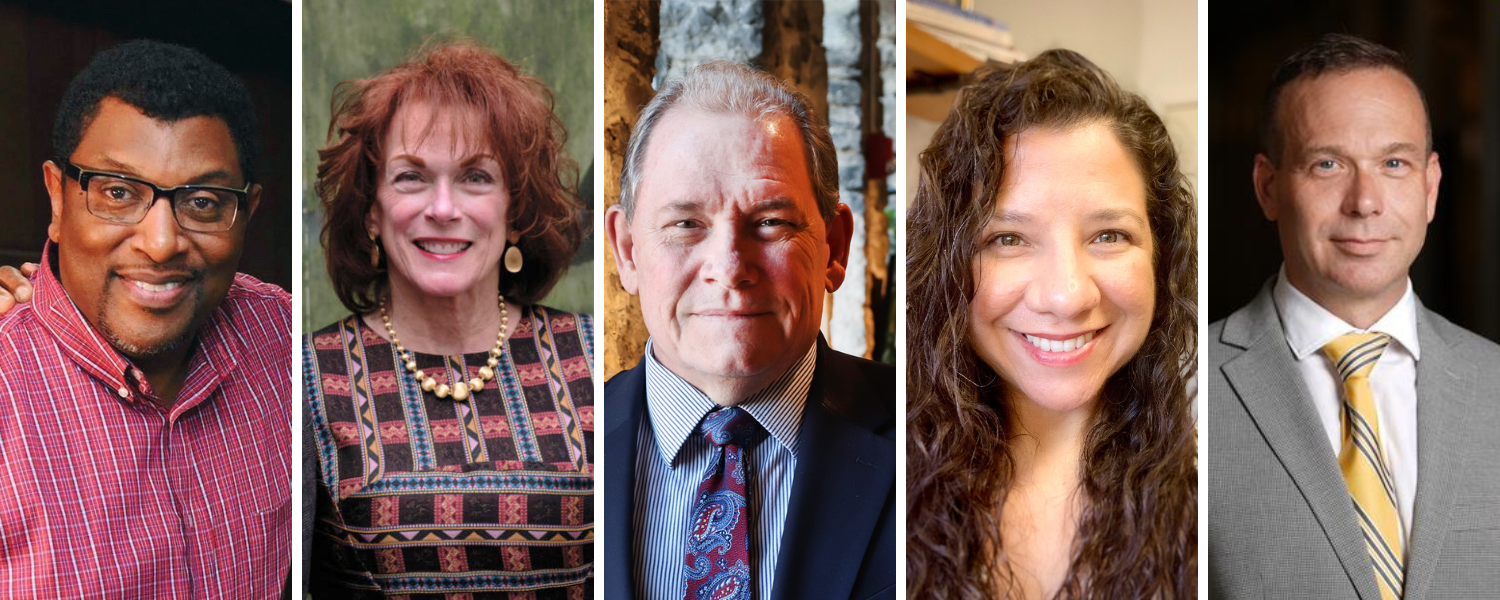 The arts have the power to transform, inspire, heal, and unite. For the Mid-America Art Alliance (M-AAA), this mantra is more than a sentiment; it's a guiding principle. 
Since 1972, M-AAA has been a steadfast champion for the arts, striving to provide more art for more people across our six-state region of Arkansas, Kansas, Missouri, Nebraska, Oklahoma, and Texas—and well beyond. Our board members are a vital part of our mission to strengthen and support artists, cultural organizations, and communities.
Our remarkable board of directors bring diverse perspectives, talents, and experiences to M-AAA, all converging under a shared vision of enriching the creative economy and cultural landscape of our region. From urban centers to rural settings, our newly appointed members hail from across the heartland, each with a unique story to tell and a passion for bringing art to the forefront of their communities. 
Please join us in welcoming the newest champions of creativity, catalysts for change, and advocates for a more vibrant and inclusive artistic future. 
Jimmy Cunningham, Jr. (Pine Bluff, Arkansas) is the executive director of the Delta Rhythm & Bayous Alliance, a nonprofit organization dedicated to building a national travel corridor between Pine Bluff, Arkansas, and Greenville, Mississippi. He is also the director of tourism development for the Pine Bluff Advertising and Promotion Commission. 
Cunningham has worked extensively with communities in the Lower Delta region of Arkansas and Mississippi in identifying and developing unique cultural assets related to music, the visual arts, and natural resources. 
Kathryn Rae LeBaron (Lincoln, Nebraska) is a native Nebraskan. She has served on numerous boards, championing the arts in Lincoln and across Nebraska. Currently, she is the co-chair of Public Art Lincoln and serves on the board of the Museum of Nebraska Art. LeBaron and her husband, Marc, have been recognized for their leadership, service, and generous spirit with the Perry W. Branch Award from the University of Nebraska Foundation and the Sheldon Award from the Sheldon Museum of Art. Her hobbies include travel, art collecting, and spending time with family.
Mike Markey (Omaha, Nebraska) is the executive director of the Nebraska Arts Council, where he works to implement agency goals and objectives and respond to the needs of the state's arts community through financial support, services, and advocacy. Previously, Markey served as the managing director of the Nebraska Shakespeare Festival and helped found Omaha's Circle Theatre. Markey is an actor and director with professional experience in film and on stage. Michael received his MFA in arts management from Florida State University and his master's in People's Theatre from the University of Nebraska at Omaha.
Dr. Celeste Guzmán Mendoza (Austin and San Antonio, Texas) brings more than 25 years of experience in nonprofit and higher education fundraising and program management. Mendoza brings. She currently is senior director, Major Gifts and Planned Giving at Trinity University in San Antonio, Texas. She also is a published poet, essayist, and playwright. She is co-founder and co-director of CantoMundo, a workshop for Latinx poets, and holds a PhD in Education Leadership and Policy from University of Texas at Austin; an MFA in poetry from Bennington College; and a BA in English Literature and Theatre from Barnard College.
Curtis Young (Kansas) is the newly appointed executive director of the Kansas Creative Arts Industries Commission. From 2014–2023, Young held multiple positions at the Florida Department of State Division of Arts & Culture, serving as grant program manager, public information specialist, and finally as operations manager from 2019–2023. In these roles, he oversaw Florida Arts & Culture budgets and led marketing and rebranding efforts, strategic planning, and the professional development for artists program. He previously served as director of the Theatre Program at Andrew College in Cuthbert, Georgia, and holds a BFA in Performance from the University of Memphis and an MFA in Directing from the Florida State University School of Theatre.
New Emeriti Members
Robert Duncan (Lincoln, Nebraska), Ed Clifford (Bentonville, Arkansas), Ken Fergeson (Altus, Oklahoma), and Ruth Keene (Omaha, Nebraska) were elected as emeriti members. We thank all for their steadfast and exemplary dedication to Mid-America Arts Alliance.
Duncan joined M-AAA's board more than 30 years ago in 1989. Among his many contributions as a board member, Robert has led as chair of the Arts and Humanities Programming committee, served as host to the board at his home and his gallery, a key ally in connecting M-AAA to large gifts, and, with his wife Karen and his friends Marc and Kathy LeBaron, lent works of art for the ExhibitsUSA exhibition Art Cubano. 
Clifford joined M-AAA Board in 2007 and he served as chair of the Board of Directors (2015–17), chair of the development committee, and chair of the marketing and communications committee. Clifford was also key in establishing many of M-AAA's connections and partnerships in Northwest Arkansas, and was instrumental in securing multiple large gifts, including those from Walton Family Foundation.
Fergeson has served on the Oklahoma Arts Council Board and continues to be a voice for arts education. He is on boards of various arts
associations, including the Oklahoma Arts Institute and Oklahomans for the Arts. Ken has been a major contributor to the banking industry and plays key roles in his community and state as the chairman of the bank NBC Oklahoma in Altus. In addition to his arts work, he has served on numerous banking boards and councils at the local, state, and national levels. He is Director Emeritus of Americans for the Arts and a past Chair of M-AAA. He joined the M-AAA Board in 2006.
Keene served on the M-AAA Board since 1999. She is an Emerita member of the Museum of Nebraska Art where she served as President of the Board. Ruth also serves on the boards of Nebraska Shakespeare, The Willa Cather Foundation, YWCA, Girls Inc., Lauritzen Gardens in Omaha, and Opera Omaha. In addition, she serves on the Board of the Brownville Fine Arts Association in Brownville, Nebraska, where she owns a home, and is on the President's Advisory Council of Colonial Williamsburg in Virginia.