October 24, 2022
Six in M-AAA Region Selected for Leaders of Color Fellowship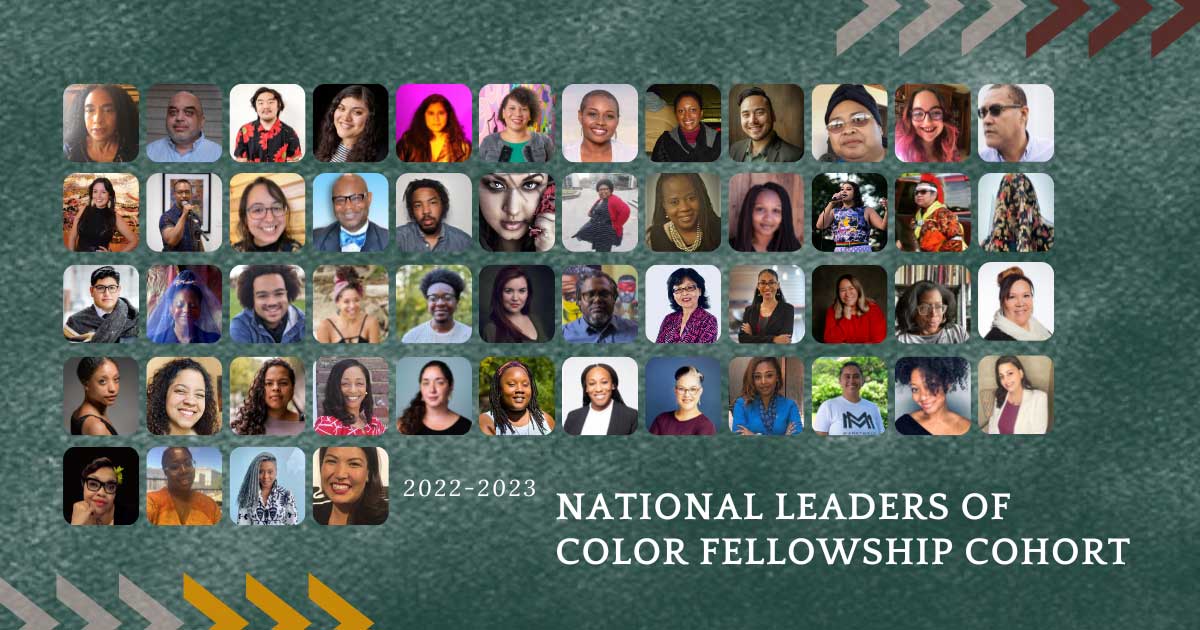 The first cohort of the National Leaders of Color Fellowship (LoCF) program has been selected, representing fifty-three leaders from across the United States. The cohort will participate in a strategic leadership development program for Black, Indigenous, and people of color (BIPOC) leaders committed to the advancement of cultural equity in the arts that emphasizes policy and data in the arts, leadership, culture of care, and strategic foresight through an advocacy lens.
An expansion of WESTAF's Emerging Leaders of Color (ELC) program, this collective support and commitment from the collaborative of the six U.S. regional arts organizations (USRAOs) (Arts Midwest, Mid-America Arts Alliance, Mid Atlantic Arts, New England Foundation for the Arts, South Arts and WESTAF, the convener) aims to invest in diverse arts leadership in each respective region and across the nation. This inaugural national cohort will build on the success of WESTAF's ELC program, which has been partnering with and supporting 100+ BIPOC arts and culture leaders since 2010.
The National Leaders of Color Fellowship program will take place virtually over an eight-month period. Each session will support fellows through meaningful experiences of validation, community, enlightenment, and accomplishment. Since its inception, the program has been intentionally led by BIPOC faculty, artists, and leaders and has not been institutionally driven—a facet that is precious and will remain intact in the program's national expansion.
Congratulations to the 2022-2023 National Leaders of Color Fellows, especially those from our region:
Brazierdene Watts, Little Rock Arkansas
Blanca Herrada, Lawrence, Kansas
Wolfe Brack, Kansas City, Missouri
Jacquline Smith, Omaha, Nebraska
John Levi HorseChief, Hominy, Oklahoma
Alicia Margarita Olivo, Pasadena, Texas
Read more about all the National Fellows.