June 16, 2017
Todd Stein Named CEO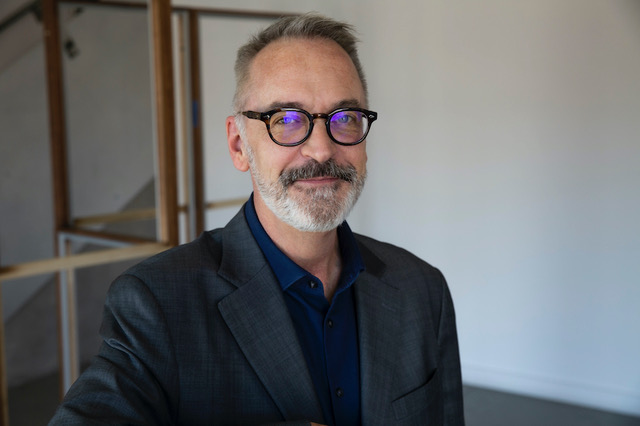 The Mid-America Arts Alliance (M-AAA) Board of Directors voted unanimously on June 9, 2017 to appoint Todd Stein as its new chief executive officer.
Stein will lead M-AAA, the nation's first regional arts organization which fosters and serves artists, cultural organizations, and communities in Arkansas, Kansas, Missouri, Nebraska, Oklahoma, Texas, and beyond. He has been serving as the organization's interim CEO since August 2016 and before that as its chief operating officer.
"After careful consideration, the Board of Directors of the Mid-America Arts Alliance has selected Todd Stein as its next CEO," said M-AAA Board Chair Ed Clifford. "Todd's extensive arts background, along with his demonstrated leadership ability as the COO and Interim CEO of Mid-America, make him the right person to lead our team as the arts world faces challenges securing federal funding for the cultural organizations we support in six states. Our congratulations to Todd, and we know the organization will thrive under his guidance."
Stein's career in the arts field has been diverse and substantial, and he brings more than twenty years of experience in strategic planning, program development, finance, fundraising, and relationship management to his position. Stein joined M-AAA as chief operating officer in 2013 to ensure the day-to-day implementation of programmatic and administrative organizational goals. Through his oversight, the programs and services of
M-AAA have expanded regionally, nationally, and internationally over the past four years. Prior to M-AAA, he was the deputy director and COO of the Kemper Museum of Contemporary Art in Kansas City from 2004 to 2012.  While at the Kemper Museum, in addition to overseeing the administration of the museum and Café Sebastienne, he managed the expansion of the museum to multiple sites, including its Crossroads Arts District location. Prior to his tenure at the Kemper Museum, Stein served M-AAA in several roles from 1996 to 2004, his final position being the director of finance and administration. Stein is a board member of the Crossroads Community Association and a member of the Economic Development Corporation's Arts Industry Sector Council.
Stein said, "I am deeply honored by and grateful for the decision of the Board of Directors to allow me the opportunity to lead Mid-America Arts Alliance. M-AAA will continue to be dedicated to the concept of regionalism and the founding belief that more can be accomplished collaboratively than individually. I look forward to continuing my work with the dedicated, creative staff and our engaged board of directors to serve the needs of our constituents in partnership with the state arts agencies of our region, the National Endowment for the Arts, and the National Endowment for the Humanities."
Image, Todd Stein, Photo: Sabrina Staires