October 20, 2021
Twenty-Five Northwest Arkansas Artists Selected for M-AAA's Artists 360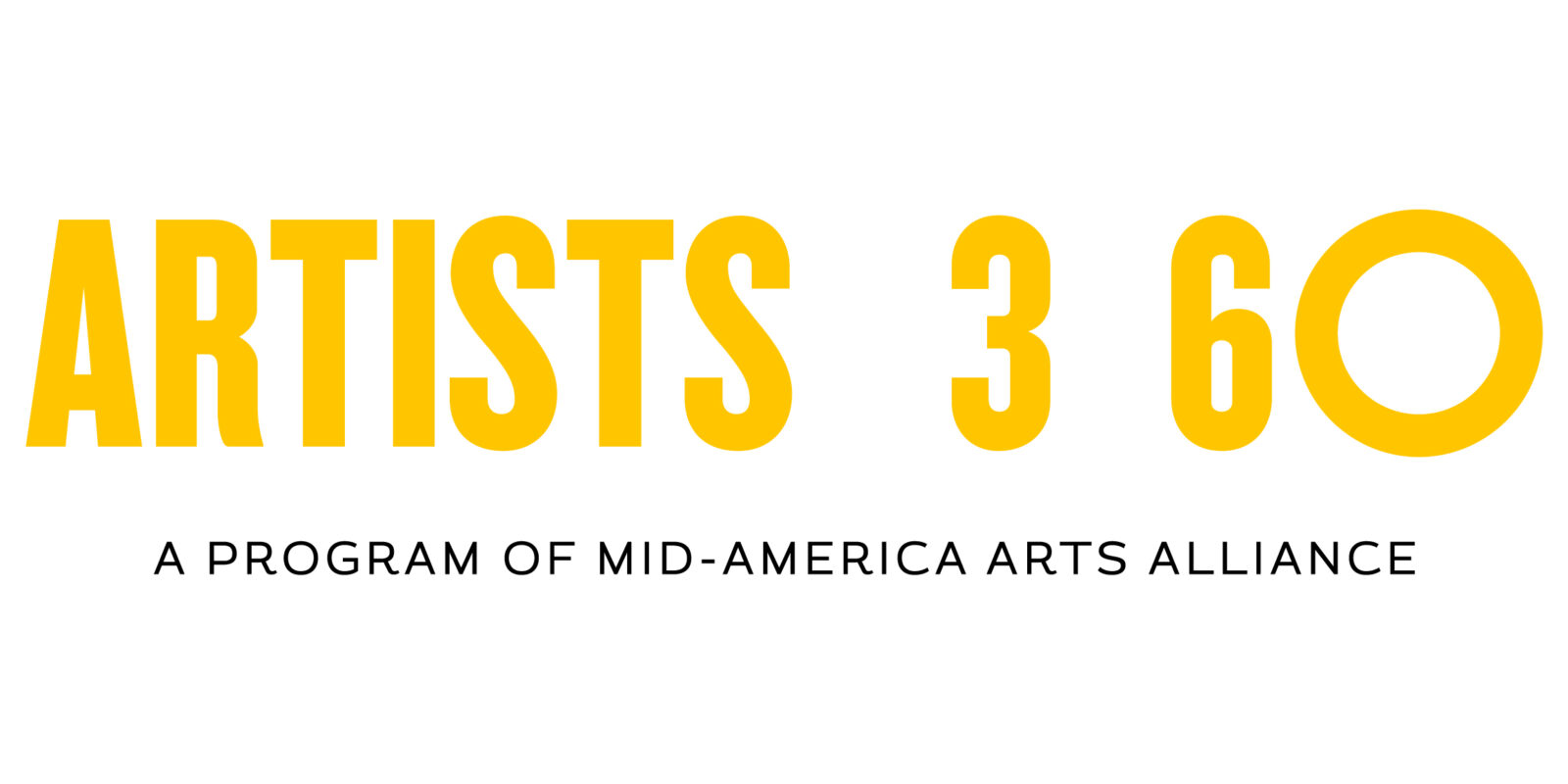 Diverse cohort includes new Community Activator grant recipients
Artists 360, a program of Mid-America Arts Alliance (M-AAA), combines grantmaking and professional development to strengthen the careers of individual artists of all disciplines in Northwest Arkansas. In elevating this network of local artists, Artists 360 has selected its next cohort of twenty-five artists for this program which seeks to create a place where artists and the creative economy thrive. Artists 360 is made possible with support from Steuart Walton and Tom Walton through the Walton Family Foundation.
"Artists 360 demonstrates the deep bench of talent that exists in Northwest Arkansas and is exactly what continues to drive cultural innovation in this area," said M-AAA's President and CEO Todd Stein. "Being able to elevate the role and impact of artists within their cultural communities is critical to the vibrancy and sustainability of any creative ecosystem."
Artists 360 is awarding $7,500 to fourteen project artists and $1,500 to six student artists. Five artists were also selected for the new Community Activator grants of $15,000 for their work in collaborative projects creating groundbreaking work that generates dialogue and community engagement.
Bassoonist Lia Uribe from Fayetteville, Arkansas, has been selected to receive one of the Community Activator grants. She says, "The pandemic and social unrest in our communities has presented us with the opportunities to explore paths for healing and transformation through conversation, master classes, and panels, and together reconsider the future, its challenges, and our calls for action. We believe that art doesn't stop with artists: we need communities, audiences, art advocates, art administrators and leaders, all together disrupting traditional structures and promoting transforming experiences for all."
Along with direct grants to selected artists, Artists 360 offers intensive professional development through cohort-based training, one-on-one coaching sessions, peer networking opportunities, retreats for participants and alumni, and a new artists showcase event.
Selected artists include a wide range of disciplines and perspectives. They are:
Project Grants ($7,500)
Renata Cassiano Alvarez (Springdale), Jane Blunschi (Fayetteville), Connor Brogan (Fayetteville), Robin Bruce(Fayetteville), Willi Carlisle (Prairie Grove), Kinya Christian (Springdale), Michael Day (Rogers), Sean Fitzgibbon(Fayetteville), Jasper Logan (Fayetteville), Nikola Radan (Fayetteville), Megha Rao (Bentonville), Michael Schultz(West Fork), Victor Alexander Verlage (Bentonville), and Blake Worthey (Bentonville).
Student Grants ($1,500)
James Eaton IV (Fort Smith), Brenda Hernandez (Lowell), Karstin Johnson (Fayetteville), Sarah Loucks (Fayetteville), Junli Song (Fayetteville), and Markeith Woods (Fayetteville).
Community Activator Grants ($15,000)
James Benham (Rogers), Amos Cochran (Van Buren), Airic Hughes (Fayetteville), Araceli Lopez (Springdale), and Lia Uribe (Fayetteville).
The program's inaugural Creative Impact grant of $25,000 will be awarded later this month to an artist who is recognized both within and outside Northwest Arkansas for contributing to and nurturing the region's cultural ecosystem.