August 11, 2022
50 Stories | Looking Back on the Transformative Power of the Arts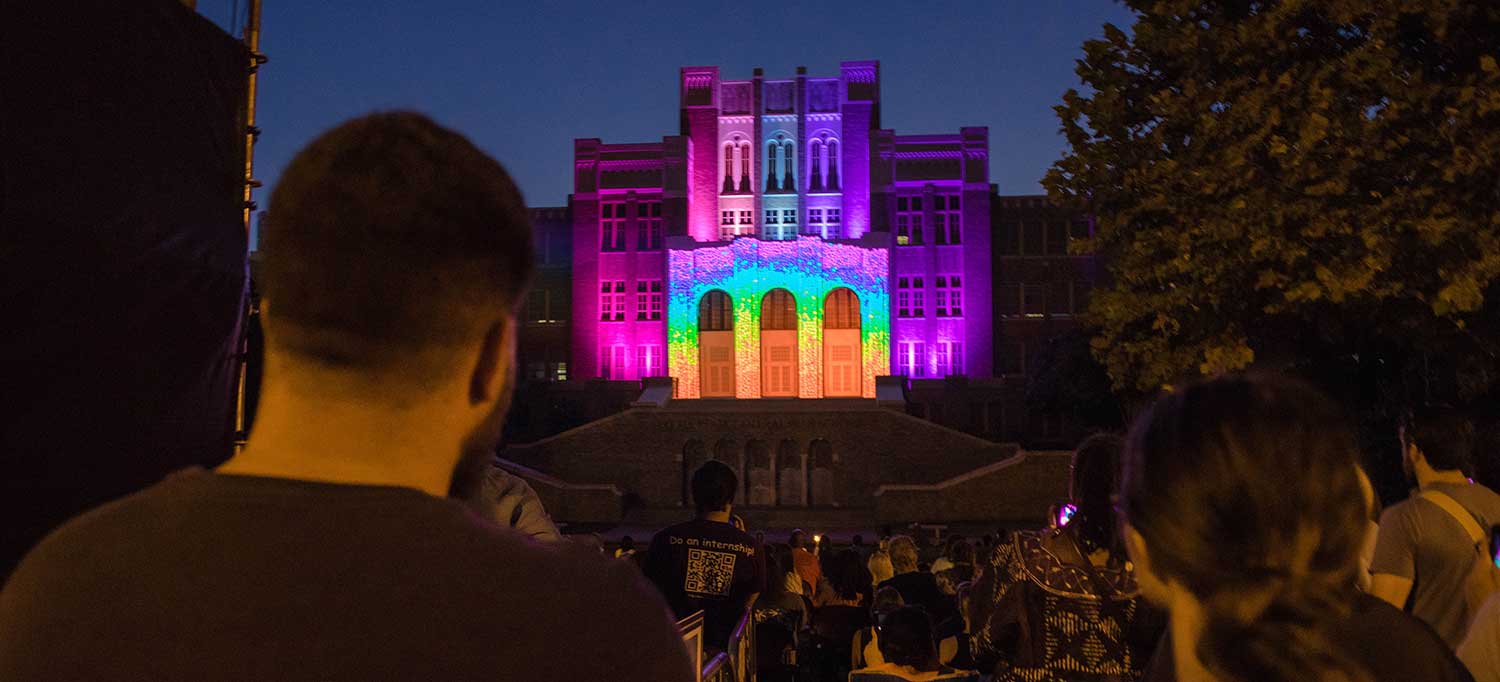 Mid-America Arts Alliance (M-AAA) is celebrating its 50th year of ensuring more art for more people—strengthening and supporting artists, cultural organizations, and communities throughout our region and beyond. Founded in 1972, M-AAA has awarded grants to artists and arts organizations, helped to bring cultural programs to communities urban and rural, and empowered creatives throughout Arkansas, Kansas, Missouri, Nebraska, Oklahoma, and Texas; across the nation; and internationally. As part of its anniversary recognition, M-AAA is pleased to share 50 Stories | 50 Years, a weekly series of stories and statements submitted by colleagues, program participants, and others that speak to M-AAA's profound impact on their lives, creativity, communities, and the region.
Dr. Gayle M. Seymour of the University of Central Arkansas reflects how M-AAA grant support has transformed the arts on the UCA campus and beyond:
In 2008, in my new role as associate dean of the College of Fine Arts and Communication at the University of Central Arkansas, I discovered the Mid-America Arts Alliance Regional Touring Program (RTP) Grant. Through this opportunity, I brought choreographer Sue Schroeder and Core Dance to UCA to perform in conjunction with the ExhibitsUSA-organized tour of Cardinal Points: A Survey of Contemporary Latino and Latin American Art. The resulting performance in UCA's Baum Gallery was nothing short of electric, and I was hooked! Looking back, this residency completely changed my trajectory as an administrator, arts producer, and grant writer.
Since 2009, I have received nine additional M-AAA grants (plus 28 grants from federal and state agencies totaling more than $2 million) for campus and community projects that have engaged tens of thousands of people, many with intersectional barriers to the arts.
I am inspired by immersive arts experiences that give voice to social and environmental concerns and that stress the process, rather than the product, to unite groups of diverse people to discuss complex problems that create change, as demonstrated by the following projects:
Imagine If Buildings Could Talk (2017), a large-scale video mapping project for Little Rock Central High School's 60th commemoration of the 1957 desegregation crisis, bringing together those who still feel disenfranchised from the school due to historical trauma.
The Water About Us (2018), an underwater music/dance/video/spoken word event, in which the audience floated with the artists in the UCA swimming pool as a way to alert people to the water crisis and its effect on the global environment.
Shall Not be Denied (2020), a multi-event project to mark the Suffrage Centennial, including two collaborative public art installations, site-specific dance, video, community singing, and fashion, which centered minoritized and marginalized communities who experience barriers to voting.
My next project, "The Roots of Freedom: Connections that Bind us All," is a three-month residency at UCA with Afrofuturist paper sculptor and photographer Fabiola Jean-Louis who will work with area high school students, the majority of whom live below the poverty line and have little access to the arts, to create an immersive, life-size mausoleum sculpture out of paper clay. Jean-Louis's project will show how our stories often reveal a basic truth about ourselves: we can persevere under the most extraordinary circumstances, a human connection that binds us all.
Grant funding creates a rich and dynamic arts ecosystem at UCA, in Conway, and beyond. Without it, the ecosystem wouldn't exist.
M-AAA Impact Fact
The Regional Touring Program is the longest running of Mid-America's grant opportunities. Since the program's inception, nearly $13 million has been awarded to presenters to cover fees for 2,854 artists throughout the region.
Images from Imagine if Buildings Could Talk (2017), a project awarded an FY18 Artistic Innovations grant from M-AAA in Little Rock, Arkansas